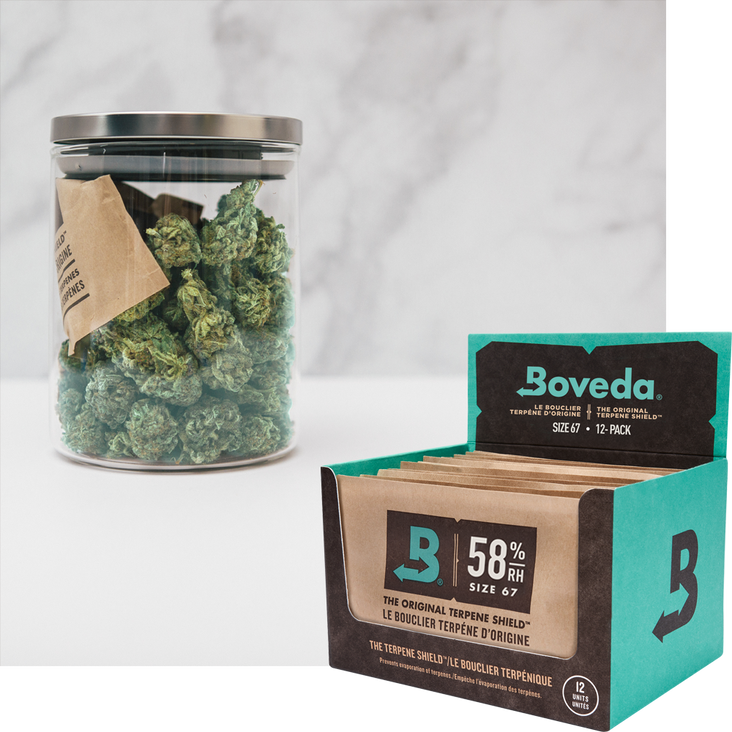 Boveda Size 67 for Cannabis, 58% RH 12-Pack
The Boveda Size 67 works best for bulk-buyers or growers. Boveda 58% RH Size 67, 12-Pack can keep several 1 pound bags of cannabis or hemp fresh for months. It also works well for those who like buds that are easier to break down. Boveda preserves terpenes and keeps bud fresh for months. It's as easy as slipping the packet into your container or bag.
58% RH is for:
People who live in more humid climates
People who prefer buds that are easier to break down
Size 67 is for:
Large airtight weed storage containers or bags, including airtight jars, CVaults, bags, or canisters
Keeping several one pound (453 grams) bags of weed fresh
Those who store several 1 pound containers at a time or want to buy Boveda in a pack of 12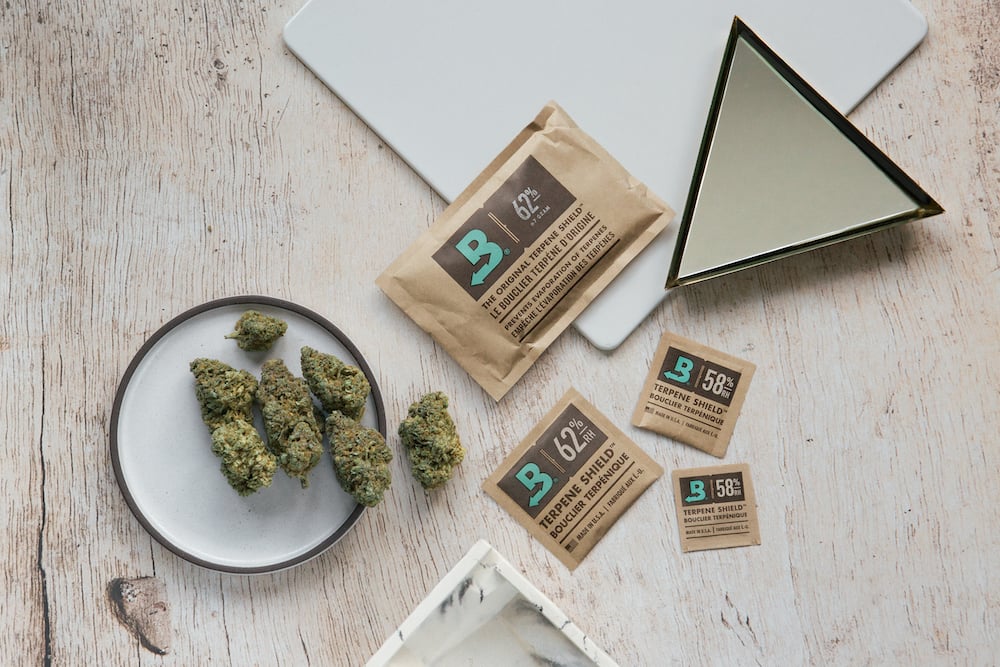 Information
HOW TO USE:
Boveda is safe to touch cannabis.
First, remove a Boveda pack from the resealable plastic bag, making sure to reseal the bag after. Then simply place the pack in your jar or bag of cannabis. Replace the jar's lid or seal the bag to ensure it's airtight. That's it!
Boveda 58% RH works automatically; you do not need to activate the pack. If the environment in the container is dry, it will release moisture. If it is humid, the pack will absorb moisture.
Do not mix Boveda RH levels within the same container, and do not use Boveda in the same container with other humidification products. They will counteract each other and reduce the efficiency of the Boveda.
LIFESPAN:
In an airtight container: 2 to 4 months (or less depending on the moisture content of the flower, how frequently the container is opened, and the storage conditions)
Unopened package: Up to 2 years
REPLACE:
Do the touch test. Order replacement packs BEFORE Boveda is totally rigid to avoid a lapse in humidity protection in your cannabis container.
Boveda is still working if you feel:
Hardening at its corners
Soft spots among some hard areas
Boveda is expired if:
The entire pack feels rock solid all the way through.
ACCURACY:
In an airtight environment, all Boveda are accurate to +/- 2% of the RH printed on the pack.
INGREDIENTS:
Food-grade salt, purified water and a food-grade thickening agent.
INDIVIDUAL PRODUCT DIMENSIONS:
Size 67: 3.5"/8.89 cm x 5.25"/13.335 cm
3 Steps To Protect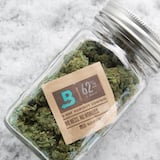 THE ORIGINAL TERPENE SHIELD™ IS CREATED TO PROTECT YOUR TERPENES
Boveda humidity control creates a monolayer of purified water to protect your flower inside your airtight container, keeping the terps you value safe until they're ready for use.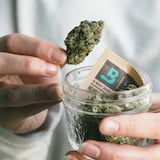 PLACE BOVEDA INTO YOUR FAVORITE AIRTIGHT CONTAINER AND CLOSE
Our patented 2-way humidity control comes in a variety of sizes to fit any storage or packaging size.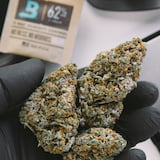 TAKE PRIDE IN A TRULY FRESH FLOWER
When you are ready to use, open the container and grind your flower. The terpenes will be released into a vibrant aroma and full flavor for you to enjoy while you're smoking.
Our Customers Say
Total 5 star reviews: 4
Total 4 star reviews: 0
Total 3 star reviews: 0
Total 2 star reviews: 0
Total 1 star reviews: 0
100%
would recommend this product
67's

Working right now,nice service ,nice price

Perfect for my curing and storage method

58% and 62% packs are perfect for controlling moisture levels during the curing and storing process for my cannabis flower.

very good

always using the BOVEDA product and feel satisfaction

Boveda Size 67 for Pipe Tobacco, 58% RH 12-Pack

Although advertised for Cannabis, I will be using this to humidify pipe tobacco to about 22% by weight moisture level. It's an experiment based on information provided in an article by Chuck Stanion at Smokingpipes.com. I have some old pipe tobacco that has dried and I want to gently resurrect and store for future smoking.
Reviews Loaded
Reviews Added