69% RH
Boveda Size 320 For Airtight Humidors
Protect your cigars from overdrying or mold in an airtight container. Plus gain confidence you'll have a perfect smoke every time with Boveda 69% RH. Choose from other RH levels for different humidor types.
Fluctuating humidity levels, even in airtight containers, cause cigars to lose essential oils and flavors. Preserve the craft of premium cigar makers and your favorite smoke moments with Boveda 2-Way Humidity Control. Simply place Boveda in your humidor and close the lid, it's that easy. Boveda precise humidity control automatically restores and maintains humidity in any type of cigar storage—desktop humidors, cabinet humidors, travel humidors, wineadors, coolerdors and tupperdors.
Information
Individual product dimensions: 6.75" x 5" x 0.82"
Size 320—One (1) Size 320 = Five (5) Size 60. More power for larger humidors. Lasts 2X longer in smaller humidors. Restore and maintain cigars to a precise Relative Humidity (RH) with Boveda, the global leader in 2-way humidity control.
Nothing to Activate—Eliminates the mess of using water, gels, beads or PG (Propylene Glycol) in your humidor. Automatically adds AND absorbs moisture to keep your premium cigars fresh and tasting the way cigar makers intended.
Long Lasting—Maintains the right RH for a wood humidor for 2-4 months and an airtight humidor for 6-9 months.
Packaging:
Unopened, Boveda can stay fresh for up to 2 years in its overwrap and sealed bags.
Individually wrapped in factory sealed in a high-barrier plastic:
Don't mix RH levels within the same humidor. And do not use Boveda in the same humidor with other humidification products because they will fight against each other and reduce the efficiency of Boveda.
Boveda 72% RH (in all sizes) can also be used for airtight containers in drier climates or at different times of the year.
3 Steps to Protect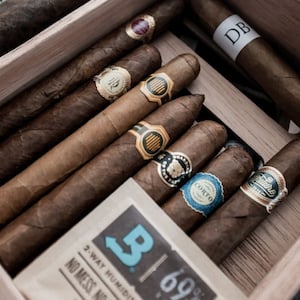 NO MESS. JUST PLACE A BOVEDA IN YOUR HUMIDOR.
Place Boveda in your humidor right on top of your cigars or use a Boveda Holder. If your Boveda is wrapped in a clear overwrap, remove the overwrap first before putting Boveda in your humidor. Boveda is FDA approved food safe.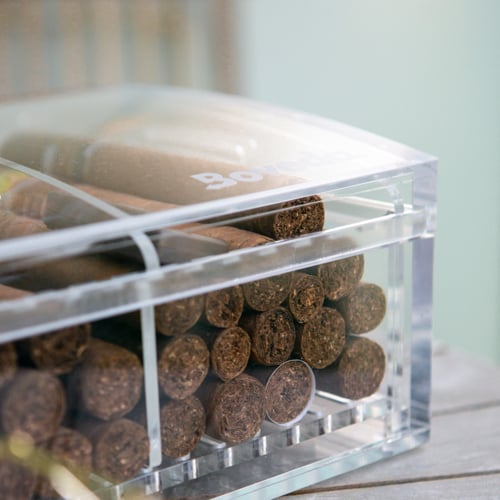 NO WORRIES. SIMPLY CLOSE THE LID.
Boveda will begin working immediately to precisely stabilize the humidity levels in the humidor.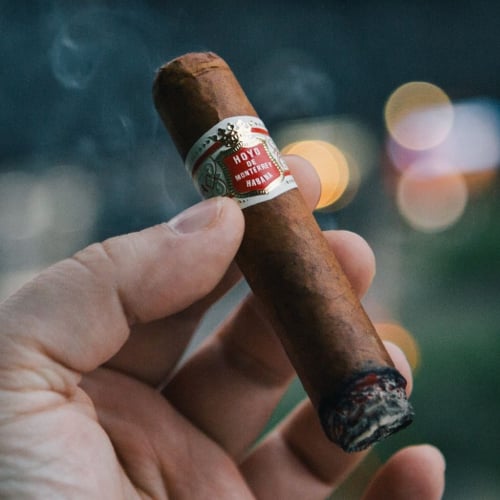 ENJOY.
Know with confidence that your collection is protected. Enjoy the perfect smoke, every time.