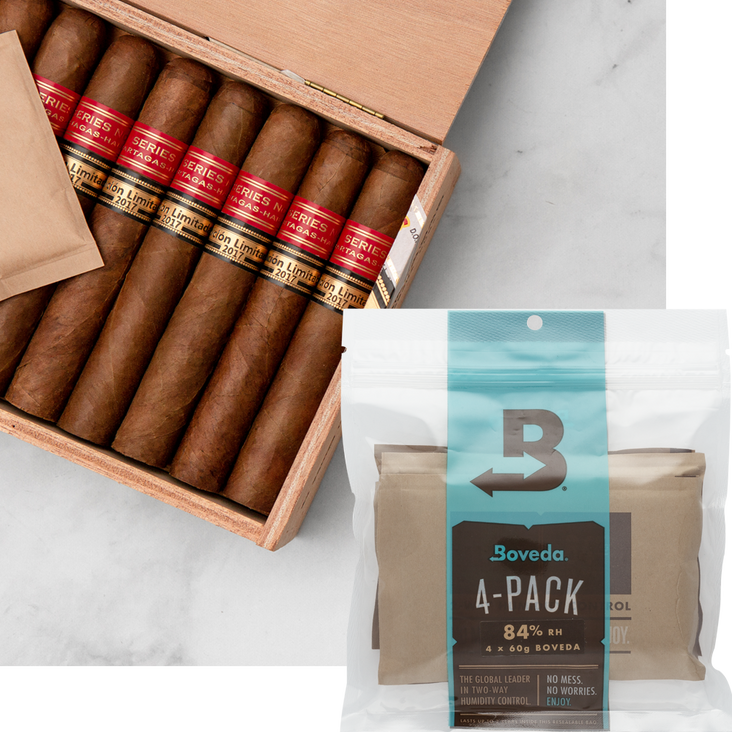 For Wood Humidors | No Unwrapping | Resealable Bag
Boveda Seasoning Packs For Humidors 4-Pack Size 60
$20.99
Not sure what size you need? Try our Humidor Calculator
Before you add cigars to a new wood humidor, you must season it first. Don't mess with the wipe-down method, which only provides 2% of the moisture the wood really needs. Conduct a thorough seasoning in just one-step with Boveda 84% RH. There's nothing to measure, fill or spill. Just add the packs to an empty humidor and Boveda will automatically prep your humidor for cigar storage.

84% RH is for:
Seasoning wood humidors before adding cigars

Completely humidifying the cellular structure of the wood inside humidors

Preventing new humidors from robbing moisture from cigars and

Boveda 72% RH maintenance packs

Re-seasoning wood humidors
A 4-Pack is for:
Small- to medium-size humidors—up to a 100-count. (Use one Size 60 for every 25 cigars your humidor can hold.
Information
HOW TO USE:
Simply place the Boveda 84% RH inside an EMPTY wood humidor.
Close the lid and DO NOT OPEN THE HUMIDOR FOR 14 DAYS—no matter what the hygrometer readings are.
After 14 days, open the humidor, remove the seasoning packs, and discard them—they aren't reusable.
Move cigars back into your seasoned humidor.
Add in Boveda 72% RH maintenance packs. (Available separately here.)
Expect to replace this first set of Boveda a bit sooner than you will subsequent packs, which will last from two to four (2-4) months.

Don't mix RH (Relative Humidity) levels within the same humidor. And do not use Boveda in the same humidor with other humidification products because they will fight against each other and reduce the efficiency of Boveda.

Re-seasoning is recommended every six months, especially if you live in a dry climate or at high altitude.
HOW MANY SIZE 60 TO USE:
Use one (1) Size 60 Boveda for every 25 TOTAL cigars a humidor can hold. Example: For a 100-cigar capacity humidor, use all four (4) Size 60 Boveda at once.
PACKAGING:
A Boveda 4-Pack is packaged in a resealable high-barrier heavy-duty plastic bag with a zip closure. Each Boveda is not individually overwrapped.
LIFESPAN:
Unopened package: Up to two (2) years
ACCURACY:
It's common that the actual RH of a humidor will stabilize up to 5 points lower than the Boveda RH you use because of humidor quality and ambient dryness. In an airtight environment, all Boveda are accurate to +/- 2% of the RH printed on the pack.
INGREDIENTS:
Food-grade salt, purified water and a food-grade thickening agent.
INDIVIDUAL PRODUCT DIMENSIONS:
Size 60: 5.25" x 3.5"
KEEP A TIDY HUMIDOR?
Size 60 slip right into the Boveda Wood Holder and the Boveda Aluminum Holder.
3 Steps to Protect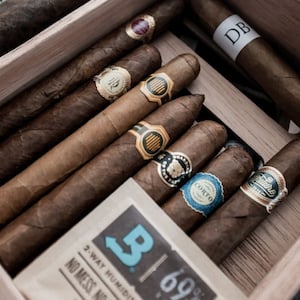 NO MESS. JUST PLACE A BOVEDA IN YOUR HUMIDOR.
Place Boveda in your humidor right on top of your cigars or use a Boveda Holder. If your Boveda is wrapped in a clear overwrap, remove the overwrap first before putting Boveda in your humidor. Boveda is FDA compliant food safe.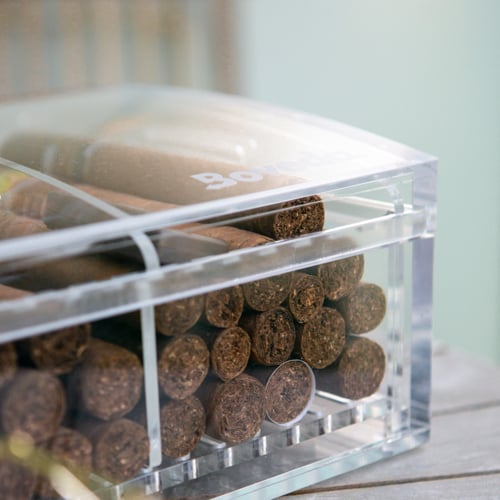 NO WORRIES. SIMPLY CLOSE THE LID.
Boveda will begin working immediately to precisely stabilize the humidity levels in the humidor.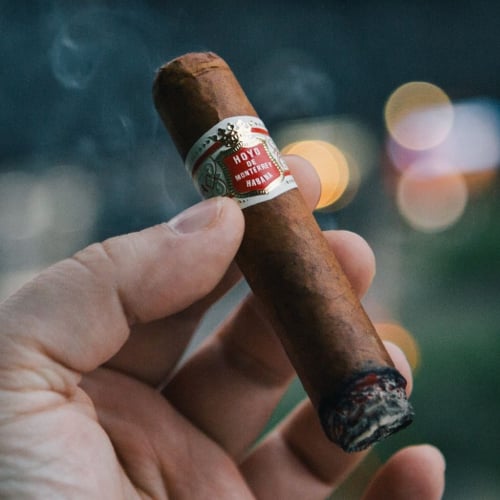 ENJOY.
Know with confidence that your collection is protected. Enjoy the perfect smoke, every time.
Our Customers Say
Total 5 star reviews: 1
Total 4 star reviews: 1
Total 3 star reviews: 0
Total 2 star reviews: 0
Total 1 star reviews: 0
100%
would recommend this product
Packaging

All four seasoning packs came in one resealable zip bag. I can only use two at a time so I am hopeful that the two that are left in the zip bag don't go bad before next time I need them.

BO

Boveda® Official Site

3 weeks ago

Another confirmation of great cigars

The 4 pack for my humidor works great. I have it set up on a delivery schedule to be about just in time for me to keep the sticks perfect. Thanks Boveda!
Reviews Loaded
Reviews Added