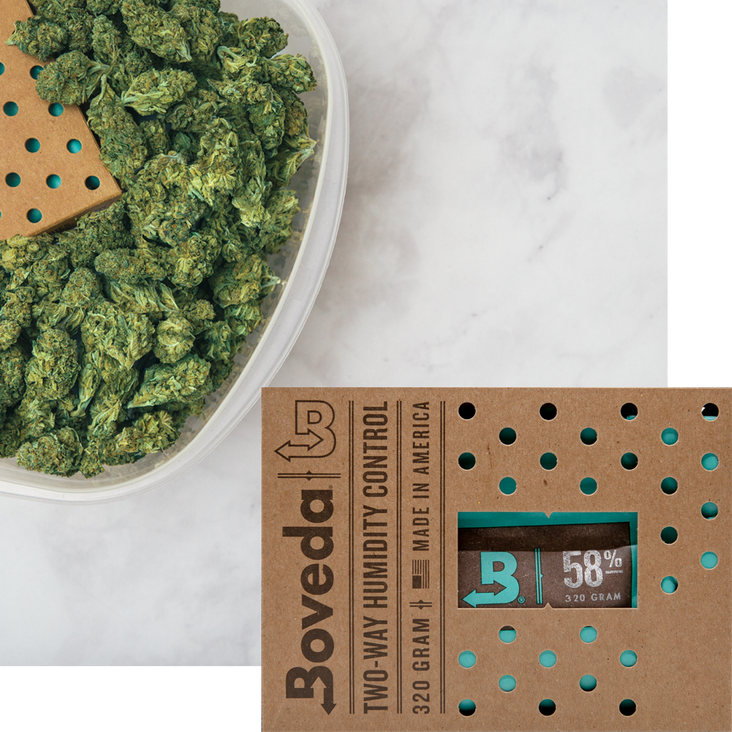 Boveda Size 320 for Cannabis, 58% RH
The Size 320 is the largest Boveda, ideal for cannabis growers, and is often used in storage bins to protect up to 5 pounds (2.5 kg) of cannabis or hemp. Add this product to your cannabis harvest to protect from mold or drying. Boveda, The Original Terpene Shield™, is precise humidity control for herbal medicine. Boveda restores and maintains relative humidity (RH) to create a protective monolayer of water molecules over trichomes, so you can save the terps. Experience for yourself how much better cannabis is with Boveda. Boveda Size 320 is sold individually.
58% RH is for:
If you live in a humid climate
If you struggle with moldy cannabis
If you or your customers prefer less sticky cannabis
Choosing the right RH comes down to personal preference depending on how you prefer your smoking experience or what the humidity level is where you are located.
A Single Size 320 is for:
Large storage bin
Preserving up to 5 pounds (2.5 kg) of cannabis flower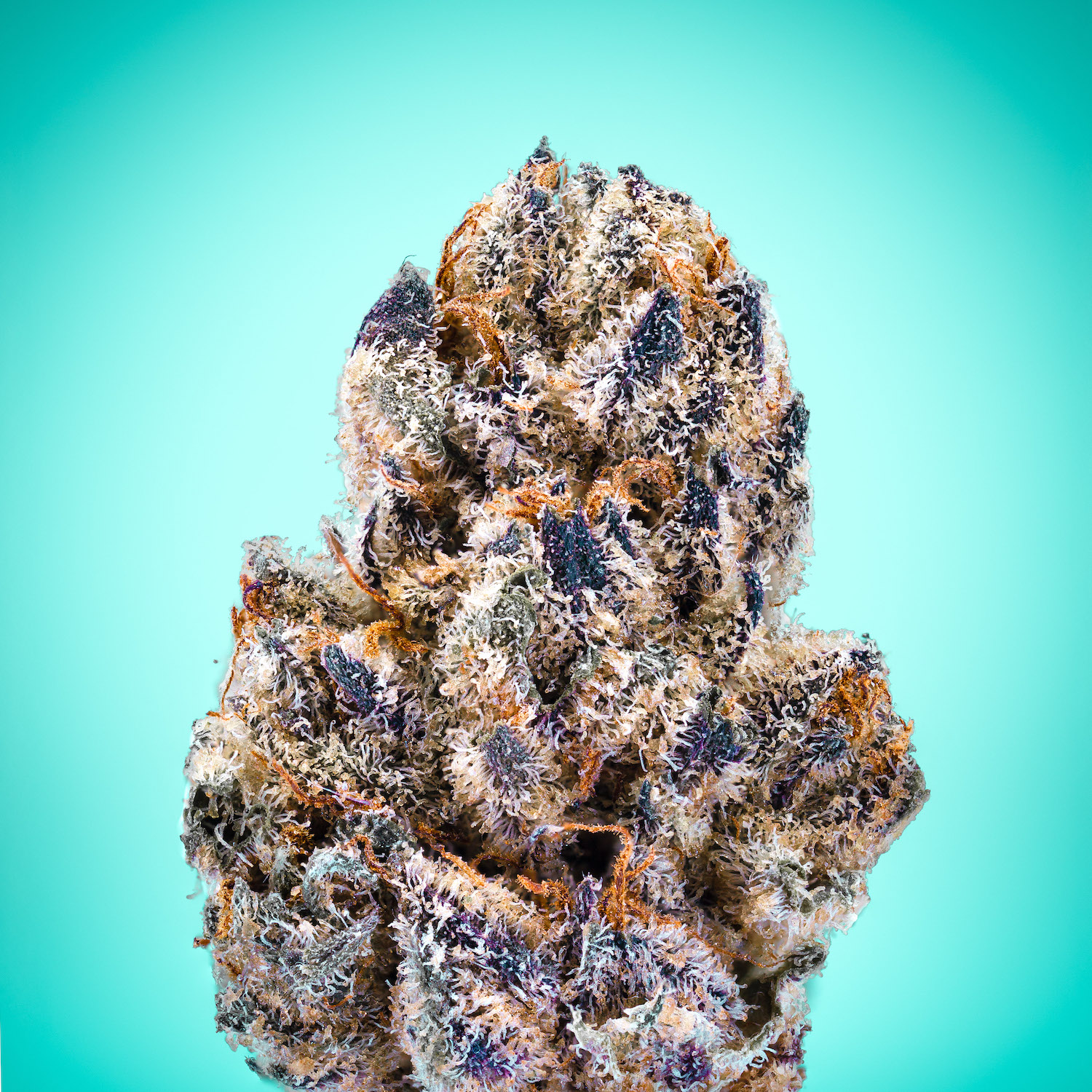 Information
HOW TO USE:
Boveda is safe to touch cannabis.
First, remove the plastic overwrap. Then simply place the unwrapped Boveda in your container of cannabis. That's it! Be sure the container you are storing your flower in is airtight so Boveda can work as efficiently as possible.
Boveda 58% RH works automatically; you do not need to activate the pack. If the environment in the container is dry, it will release moisture. If it is humid, the pack will absorb moisture.
Do not mix Boveda RH levels within the same container, and do not use Boveda in the same container with other humidification products. They will counteract each other and reduce the efficiency of the Boveda.
Protect terpenes with the global leader in 2-way humidity control. Place Boveda in packaging and/or storage for precise Relative Humidity (RH) to protect all the good stuff (terpenes, cannabinoids and flavonoids).
PACKAGING:
Single Boveda is individually overwrapped in factory sealed high-barrier plastic.
Keep the Size 320 in its outer cardboard box—it provides protection and stability. If this Boveda doesn't fit in your cannabis container, you can remove the Size 320 from its outer cardboard box. Just make sure the blue packet doesn't get pinched or crimped when you close the container's lid.
LIFESPAN:
In an airtight container: 2 to 4 months (or less depending on the moisture content of the flower, how frequently the container is opened, and the storage conditions)
Unopened package: Up to 2 years
REPLACE:
Do the touch test. Order replacement packs BEFORE Boveda is totally rigid to avoid a lapse in humidity protection in your cannabis container.
Boveda is still working if you feel:
Hardening at its corners
Soft spots among some hard areas
Boveda is expired if:
The entire pack feels rock solid all the way through.
ACCURACY:
In an airtight environment, all Boveda are accurate to +/- 2% of the RH printed on the pack.
INGREDIENTS:
Food-grade salt, purified water and a food-grade thickening agent.
INDIVIDUAL PRODUCT DIMENSIONS:
Size 320: 5"/12.7 cm x 6.75"/17.145 cm x 13/16"/2.06 cm
3 Steps To Protect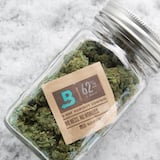 THE ORIGINAL TERPENE SHIELD™ IS CREATED TO PROTECT YOUR TERPENES
Boveda humidity control creates a monolayer of purified water to protect your flower inside your airtight container, keeping the terps you value safe until they're ready for use.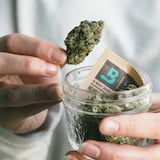 PLACE BOVEDA INTO YOUR FAVORITE AIRTIGHT CONTAINER AND CLOSE
Our patented 2-way humidity control comes in a variety of sizes to fit any storage or packaging size.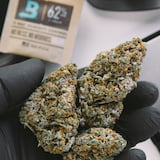 TAKE PRIDE IN A TRULY FRESH FLOWER
When you are ready to use, open the container and grind your flower. The terpenes will be released into a vibrant aroma and full flavor for you to enjoy while you're smoking.