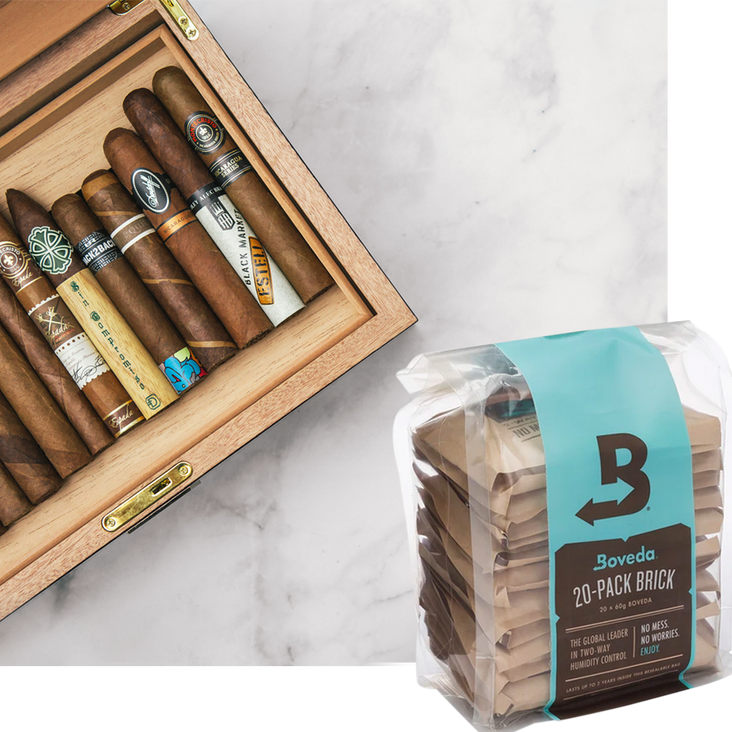 Boveda 65% RH 20-Pack Brick Size 60
$87.99
Not sure what size you need? Try our Humidor Calculator
Fine tune your humidor for the type of cigars you prefer and the climate you live in. Such precision is yours when you use Boveda to protect against excess moisture as you store and age premium cigars.
65% RH is for:
Wood humidors with a tight seal, acrylic humidors and plastic humidors
Challenging climate of year-round high humidity
Storing Cuban cigars, which are tightly bound and can mold at a higher RH
Aging and long-term (multi-year) storage for most premium cigars
Better burn if cigars extinguish quickly
Prefer a less-humidified cigar
Up to 1 lb of English, flakes and other non-flavored pipe tobacco
The 20-Pack Brick is for:
One extra-large humidor—up to a 500-count
Multiple small- or medium-size humidors (Use one Size 60 for every 25 cigars your humidor can hold.)
Year's worth of Boveda for cigar storage in a typical 125-count humidor

Information
HOW TO USE:
Boveda is safe to touch cigars.
Simply place Boveda in your humidor and close the lid, it's that easy. Boveda 65% RH automatically restores and maintains humidity in airtight desktop humidors and polymer (plastic) travel humidors and cigar cases.
Don't mix RH (Relative Humidity) levels within the same humidor. And do not use Boveda in the same humidor with other humidification products because they will fight against each other and reduce the efficiency of Boveda.
HOW MANY SIZE 60 TO USE:
Use one (1) Size 60 Boveda for every 25 TOTAL cigars a humidor can hold. Example: For a 125-cigar capacity humidor, use five (5) Size 60 Boveda. For bigger humidors, use Size 320 Boveda.
PACKAGING:
A Boveda 20-Pack Brick is packaged in a heavy-duty plastic bag that is resealable using its attached tape enclosure. Each Boveda is not individually overwrapped.
LIFESPAN:
In a humidor: 2 to 4 months
Unopened package: Up to 2 years
To increase the lifespan of Boveda in a wood humidor, season your new humidor with Boveda for Seasoning packs.
REPLACE:
Do the touch test. Order replacement packs BEFORE Boveda is totally rigid to avoid a lapse in humidity protection in your humidor.
Boveda is still working if you feel: • Hardening at its corners • Soft spots among some hard areas
Boveda is expired if: • The entire pack feels rock solid all the way through.
ACCURACY:
It's common that the actual RH of a humidor will stabilize up to 5 points lower than the Boveda RH you use because of humidor quality and ambient dryness. In an airtight environment, all Boveda are accurate to +/- 2% of the RH printed on the pack.
INGREDIENTS:
Food-grade salt, purified water and a food-grade thickening agent.
INDIVIDUAL PRODUCT DIMENSIONS:
Size 60: 5.25" x 3.5"
BRICK DIMENSIONS:
5.5" x 6" x 3.5"
KEEP A TIDY HUMIDOR?
Size 60 slip right into the Boveda Wood Holder and the Boveda Aluminum Holder.
3 Steps to Protect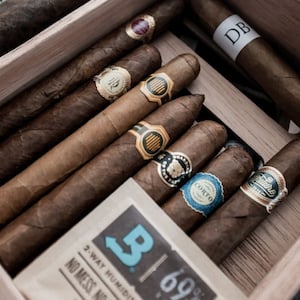 NO MESS. JUST PLACE A BOVEDA IN YOUR HUMIDOR.
Place Boveda in your humidor right on top of your cigars or use a Boveda Holder. If your Boveda is wrapped in a clear overwrap, remove the overwrap first before putting Boveda in your humidor. Boveda is FDA compliant food safe.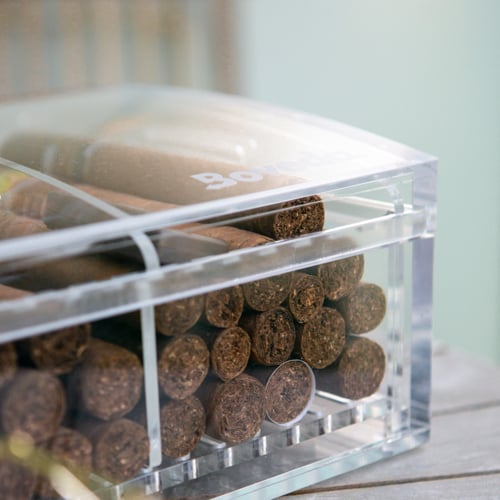 NO WORRIES. SIMPLY CLOSE THE LID.
Boveda will begin working immediately to precisely stabilize the humidity levels in the humidor.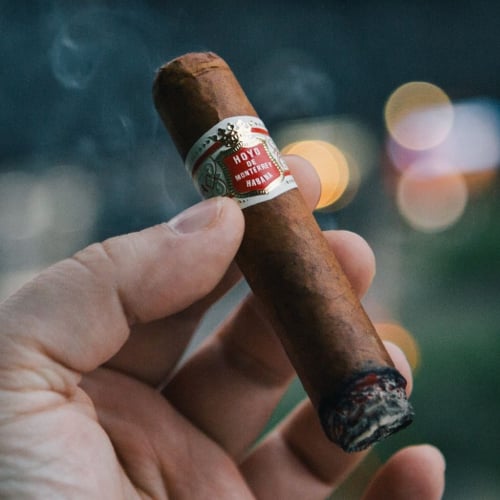 ENJOY.
Know with confidence that your collection is protected. Enjoy the perfect smoke, every time.
Our Customers Say
Total 5 star reviews: 1
Total 4 star reviews: 0
Total 3 star reviews: 0
Total 2 star reviews: 0
Total 1 star reviews: 0
100%
would recommend this product
Bernhard K.

Verified Buyer
Reviews Loaded
Reviews Added